10. Organize (Physical) Photo Albums
With so much hard drive space, and the ability to upload files to the cloud, we have the ability to store hundreds and thousands of our precious pictures. We can take pictures for our favorite social media sites, then forget about them. After all, there are so many of them, randomly taken, scattered around in your storage systems. A more sentimental place to put them would be on physical photo albums.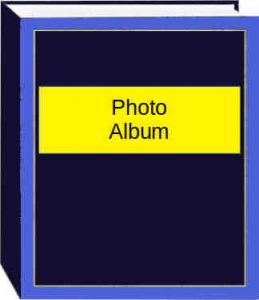 Believe it, or not, presenting photo albums was a way to share pictures with friends and family. The allure to this activity was that you would show this content, and tell the story behind the images. People would be transfixed by this type of entertainment.
You should take a moment, and decide when would be the best time to organize your physical photo collection. Some of them, you would have to organize from old albums, and others you would have to print from your digital files. The object is to assemble the best material, in a logical way, and produce a visually-pleasing work-of-art.
Some people may feel that physical photo albums are antiquated, and can get damaged with time. Also, some will argue that the albums are bulky, and not as convenient as carrying the images in their phones. Well, these albums are not meant to replace their digital counter-parts. If anything, they can serve as a complement to each other. After all, if all technology were to fail, physical photos will be there, without the need for any battery.